<! -- Features Start -- >
NintendoWorlds - Nintendo Friend Codes, Wii U Forum
This week we have some updates on previous announcements and the introduction of the Donation Funds system.
This week we have an important announcement and some progress updates to discuss. We also ask that you members respond with feedback about the site, and if you believe the situation is improving under the direction of the current staff.
On a weekly basis, Staff will be providing an announcement with details and updates on the things we are working on. This week we have some important details and updates to discuss that we have been preparing.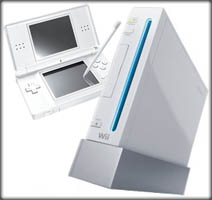 As you may know, Nintendo has announced plans to discontinue its Nintendo Wi-Fi Connection setup which will leave all compatible Wii and DS games offline. This news is especially upsetting considering we here at NW were planning to include popular Wii and DS games as a big part of our competitive comeback. As announced in Site Restoration Phase 3, staff has been planning to add leader boards and rankings to the site in an effort to bolster competition among various games that has been missing for quite some time.
In an effort to make the best of this unfortunate situation, we will be focusing on Wii and DS online competitive gaming events and tournaments until the deadline of May 20th when everything goes down. Leader boards will be set up for each eligible game so that members can be ranked as they participate during this initiative.
Rules:
Signups for games start 3/1/14 and end on 3/31/14.
Only official NW events and tournaments count...