<! -- Features Start -- >
NintendoWorlds - Nintendo Friend Codes, Wii U Forum
On a weekly basis, Staff will be providing an announcement with details and updates on the things we are working on. This week we have some important details and updates to discuss that we have been preparing.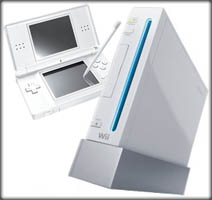 As you may know, Nintendo has announced plans to discontinue its Nintendo Wi-Fi Connection setup which will leave all compatible Wii and DS games offline. This news is especially upsetting considering we here at NW were planning to include popular Wii and DS games as a big part of our competitive comeback. As announced in Site Restoration Phase 3, staff has been planning to add leader boards and rankings to the site in an effort to bolster competition among various games that has been missing for quite some time.
In an effort to make the best of this unfortunate situation, we will be focusing on Wii and DS online competitive gaming events and tournaments until the deadline of May 20th when everything goes down. Leader boards will be set up for each eligible game so that members can be ranked as they participate during this initiative.
Rules:
Signups for games start 3/1/14 and end on 3/31/14.
Only official NW events and tournaments count...
Nintendo has announced the date and time for it's next direct. It will be available for viewing worldwide @ 2pm PST, 5pm EST ,11pm CET, and 7am JST. As usual, our NWTV will display the streams on channels 3,4, and 5 for US, UK, and Japan respectively.
These details correspond to the US live-stream:
Trailer confirms Little Mac for Super Smash Bros Wii U & 3DS! Game is reconfirmed for 2014.

Mario Gold World Tour trailer shows new mii focused single-player mode. Available May 2nd.
Abilities trailer shown for Kirby Triple Delux, game available May 2nd.
Yoshi's New Island gameplay trailer shown. Mega-Egg Dozers & Metal Egg Dozers shown. Jackhammer and submarine transformations for Yoshi. Flutter Wings item helps players get through levels. Due Marth 14th.
Steel Diver sequel, sub wars, set for eShop release later today. First Person Shooter Submarine Action game with single player and multiplayer modes. Free version includes...