<! -- Features Start -- >
NintendoWorlds - Nintendo Friend Codes, Wii U Forum
Staff has decided to gauge interest in returning user groups, such as DSigners, Event Team, and Media Team, that we disbanded in the past due to lack of activity. We are trying things a bit differently this time around and we hope things will work out for the better. We are also looking up to start up a new group we are calling the PR Team.

In the past, we would create a group and then struggle to find enough active members to get things accomplished. Due to this, we were left with the choice of shutting the group, or keeping it open and watching nothing get done. This time around, the group will not be created until enough dedicated members sign up for it, and we can justify setting it up.

Also, this time around we will have to take things a bit more seriously and have expectations that each group will actually contribute to and improve the site. To do this, we will be treating each group like a department of this site and treat each group member like an employee instead of a...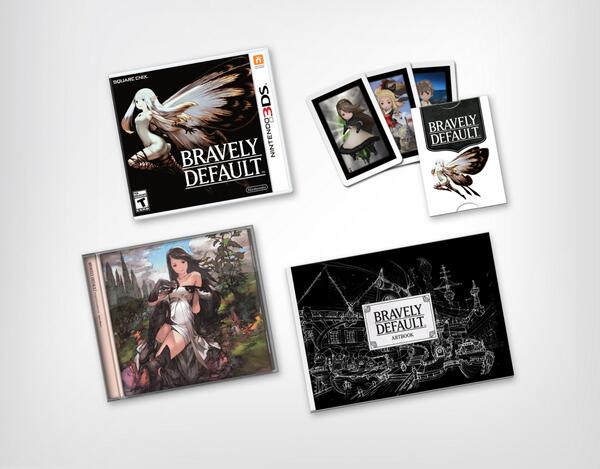 Nintendo just released a brand new Nintendo Direct this morning full of updates and announcements for both 3DS and Wii U.
A special edition gold legend of zelda 3DS XL is launching alongside The Legend of Zelda: A Link Between Worlds on November 22nd. New gameplay details where shown in the following video:

Mario Party: Island Tour is launching for 3DS on November 22nd alongside A Link Between Worlds. Features download play to allow up to 4 people to play on the 7 different game boards across 80 mini-games using just one game card.

Bravely Default, along with a just announced collector's edition, is releasing in the US on February 7th, 2014. Collector's edition comes with the game, art book, AR cards, and soundtrack cd.

Professor Layton and the Azran Legacy, the final title in Layton's second trilogy, is launching in the US on February 28th. This latest title will link the second trilogy to...

It is finally time to launch the second step of our site restoration efforts, phase 2, which we have been hard at work on since even before launching phase 1. We feel we are fulfilling most of the requests from threads like
What do you like/hate about the site?
but we know we shouldn't just settle for the bare minimum, so with that in mind we have decided to include some unexpected features.
1. Awards
2. Level Bars
3. NW Shop
4. PokeHunt
5. PokeContests
6. Pokemon PC Boxes
7. PP Management
8. NW Game Database
9. Deals
10.
Night of Frights
Phase 2:
First, we can finally say with certainty, Awards are BACK, and by that we mean fully functional. There were complaints about members missing hard earned awards, and there were awards with the wrong image and so on. We have gone through and made sure...
Consider this: you are a Club Nintendo member who has been collecting the coins for what seems like forever, and you haven't quite figured out a good use for them. Well, it seems like Nintendo has heard your frustration, and are finally giving us something worth buying--3DS XL users with at least 500 coins in their Club Nintendo account will be able to redeem their points for a XL cradle.
These cradles will be made available to those willing to part with their coins on October 31, which is a week from today. So, are you going to be one of the members receiving one of these nice additions to complement a 3DS XL?
Source:
Club Nintendo