<! -- Features Start -- >
NintendoWorlds - Nintendo Friend Codes, Wii U Forum
So Nintendo has surprised us with yet another unannounced Nintendo Direct, this time focusing primarily on the 3DS and the Louvre App that was announced back in spring.
You can view the Direct in it's entirety here:
Phase 3 includes the final set of "site restoring" features we plan to announce this year. We have decided to do things a bit differently and release the features as they are ready instead of releasing them all at once when everything is completed. So far we have announced one thing and today we have another thing to announce for phase 3, with plenty more to come before the end of this year. There are 9 major components for phase 3, with 7 being a mystery until they are revealed, but worry not as we will include a hint description for each to help ease the wait.
Staff has decided to gauge interest in returning user groups, such as DSigners, Event Team, and Media Team, that we disbanded in the past due to lack of activity. We are trying things a bit differently this time around and we hope things will work out for the better. We are also looking up to start up a new group we are calling the PR Team.

In the past, we would create a group and then struggle to find enough active members to get things accomplished. Due to this, we were left with the choice of shutting the group, or keeping it open and watching nothing get done. This time around, the group will not be created until enough dedicated members sign up for it, and we can justify setting it up.

Also, this time around we will have to take things a bit more seriously and have expectations that each group will actually contribute to and improve the site. To do this, we will be treating each group like a department of this site and treat each group member like an employee instead of a...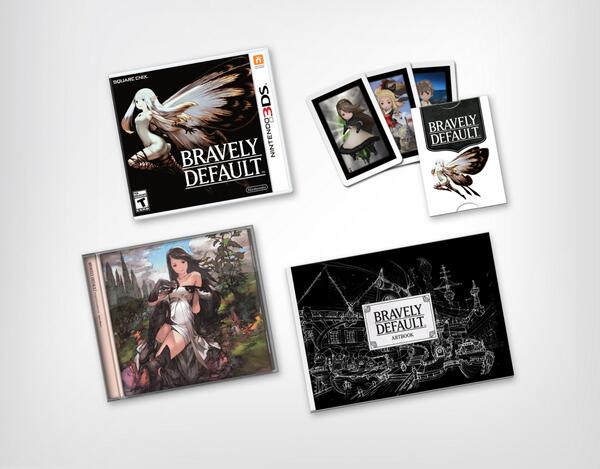 Nintendo just released a brand new Nintendo Direct this morning full of updates and announcements for both 3DS and Wii U.
A special edition gold legend of zelda 3DS XL is launching alongside The Legend of Zelda: A Link Between Worlds on November 22nd. New gameplay details where shown in the following video:

Mario Party: Island Tour is launching for 3DS on November 22nd alongside A Link Between Worlds. Features download play to allow up to 4 people to play on the 7 different game boards across 80 mini-games using just one game card.

Bravely Default, along with a just announced collector's edition, is releasing in the US on February 7th, 2014. Collector's edition comes with the game, art book, AR cards, and soundtrack cd.

Professor Layton and the Azran Legacy, the final title in Layton's second trilogy, is launching in the US on February 28th. This latest title will link the second trilogy to...